Setiap orang tentunya mendambakan karier yang baik untuk masa depannya. Itu sebabnya, memilih jurusan kuliah ternyata juga menjadi suatu hal yang penting. Jurusan kuliah juga bisa menjadi  pintu gerbang kamu untuk menuju masa depan yang sukses, lho. Sudah tahukah kamu tentang jurusan E-Commerce Logistics yang satu ini? Yuk, kita kenalan dengan prospek kerjanya, dan jadikan ini sebagai salah satu pilihan jurusan kuliah yang menjanjikan untuk kamu. 
Macam-Macam Prospek Kerja dari E-Commerce Logistics Sebagai Jurusan Kuliah yang Menjanjikan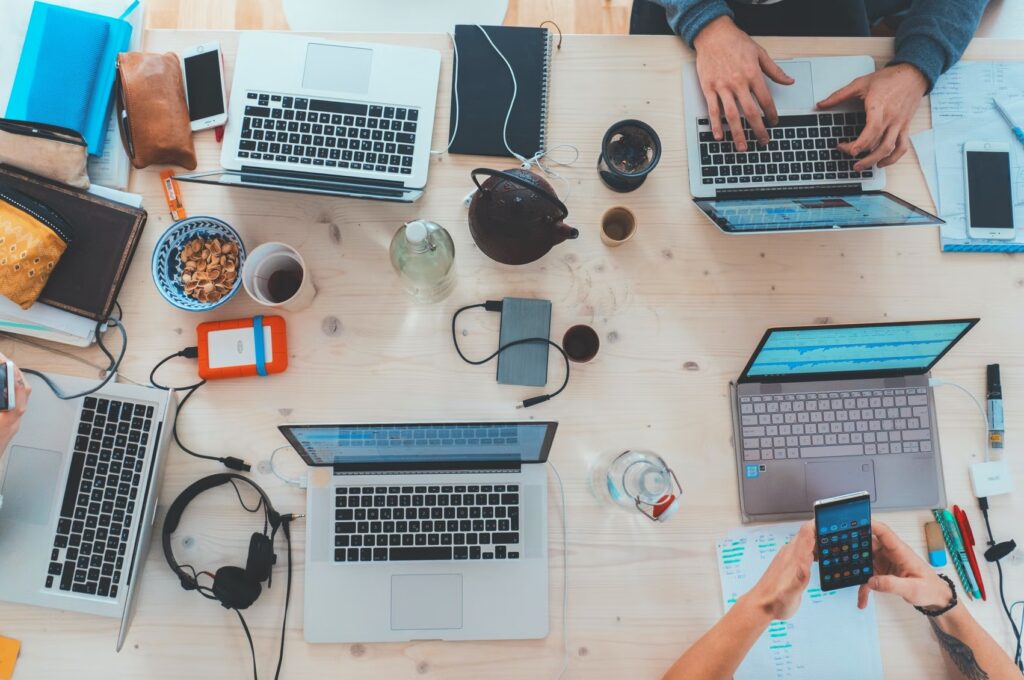 Mengingat dunia E-Commerce dan logistik sedang berkembang pesat, hal ini bisa menjadi peluang besar untuk kamu yang mau mengambil karier dan berkembang di bidang ini. Berikut, berbagai macam bidang keahlian dan karier yang bisa kamu pilih dengan berkuliah di jurusan E-Commerce Logistics.
1. Bidang Information Technology
Pada bidang keahlian pertama ini, kamu akan bertanggung jawab terkait dengan tampilan website dan juga teknis bisnis E-Commerce. Bidang ini memiliki berbagai prospek karier yang bisa kamu pilih, lho. Mulai dari Web Developer E-Commerce yang akan membuat dan mengelola website E-Commerce, Web Design and Development, serta E-Logistic Programmer.
Selain itu, ada pula Business Process and Reengineering yang menciptakan kembali proses bisnis, dengan tujuan meningkatkan kualitas produk, serta mengurangi biaya yang dikeluarkan.
2. Bidang Business Analyst
Kedua, dari bidang Business Analyst. Orang-orang yang bekerja dibidang ini biasanya melakukan analisis peluang dan prospek bisnis dengan basis data, serta mengaplikasikan pemasaran dalam ranah digital.
Berbagai karier yang bisa dipilih juga cukup beragam. Misalnya Marketing Specialist yang berhubungan dengan berbagai hal terkait kegiatan pemasaran. Kemudian, Business Development Specialist yang mencari berbagai peluang agar perusahaan bisa terus bertumbuh, dan menggali berbagai ide. Sehingga, kamu bisa membuat bisnis yang menjawab berbagai permasalahan dan memberikan solusi.
Selain itu, ada juga berbagai pekerjaan lain seperti Marketing Research Analyst yang bertugas mengumpulkan data dari berbagai sumber, kemudian memprediksi arah pasar di masa yang akan datang. Lalu, Product Lead Manager E-Commerce yang bertugas memastikan situs E-Commerce berjalan lancar, mendengarkan feedback yang diberikan pelanggan, serta memastikan kualitas produk sesuai dengan standar yang sudah ditetapkan.
Terakhir, menjadi Digital Marketing Manager yang bertanggung jawab menjaga keberadaan serta penjualan suatu merek dengan melakukan berbagai pemasaran diranah digital.
3. Bidang Warehouse Expert
Sementara itu dalam bidang ketiga ini, kamu akan bertugas melakukan pengelolaan pergudangan, seperti mempersiapkan persediaan, pendistribusian, hingga pengadaan dalam bidang bisnis E-Commerce secara efektif dan efisien. Bidang ini juga memiliki beragam prospek kariernya tersendiri, lho.
Kamu bisa menjadi Logistics and Warehouse Manager, serta Supply Chain Manager yang menjadi kunci perpindahan dari barang mentah, sehingga akhirnya bisa dikonsumsi oleh para konsumen. Kamu akan mengelola persediaan sesuai permintaan konsumen, hingga terjun langsung pada pengelolaan pergudangan. 
Ada pula Procurement Supervisor yang bertugas memantau tim pengadaan, hingga menjadi Product Manager yang mengidentifikasi kebutuhan customer,  serta tujuan bisnis yang lebih besar terkait produk atau fitur yang dimiliki. Tidak hanya itu, kamu juga bisa menjadi Freight Manager yang mengawasi perpindahan barang, dari satu tempat ke tempat lain, dan menjadi Export & Import Expert.
4. Bidang Technopreneur
Selanjutnya, bidang keempat. Bidang ini bekerja dengan memformulasikan bisnis digital untuk menjadi solusi, dan menjawab berbagai hal terkait permasalahan di lingkungan sekitar. Sehingga, Technopreneur ini cocok untuk kamu yang suka dan ingin mulai mengelola bisnis dengan basis teknologi sendiri.
Dengan berbagai prospek kerja yang menjanjikan tadi, hal ini juga membuktikan bahwa sektor perdagangan online di Indonesia sedang berkembang pesat, dan dapat memberikan banyak peluang kerja untuk kamu yang membutuhkannya.
Multimedia Nusantara Polytechnic (MNP) memiliki program studi atau Jurusan E-Commerce Logistics yang akan membantu kamu menjadi seorang profesional. Oleh karena itu, yuk jangan ragu untuk memasuki jurusan E-Commerce Logistics ini di MNP. Tentu saja, kamu juga akan mempelajari hal-hal lain yang nantinya bisa menjadi bekal untuk bersaing pada dunia kerja. Nah, bagaimana, apakah kamu tertarik untuk memasuki jurusan kuliah yang menjanjikan ini?
Untuk informasi lebih lanjut terkait jurusan ini, kamu bisa mengunjungi website  MNP. Ayo persiapkan diri, untuk masa depan cerah yang sudah menanti.