Penelitian, Pengabdian Masyarakat dan Pengajaran merupakan 3 aktivitas utama perguruan tinggi sebagai kontribusi nyata kami dalam memajukan kesejahteraan bangsa.
Ketua LPPM : Dewi Hajar, S.A.B., M.T.
Anggota (internal) : Siti Rahmadini S.Ds, M.Ds
Anggota (eksternal) : Chelsia Pranindyasari, S.M., M.B.A.
Penelitian Bidang Unggulan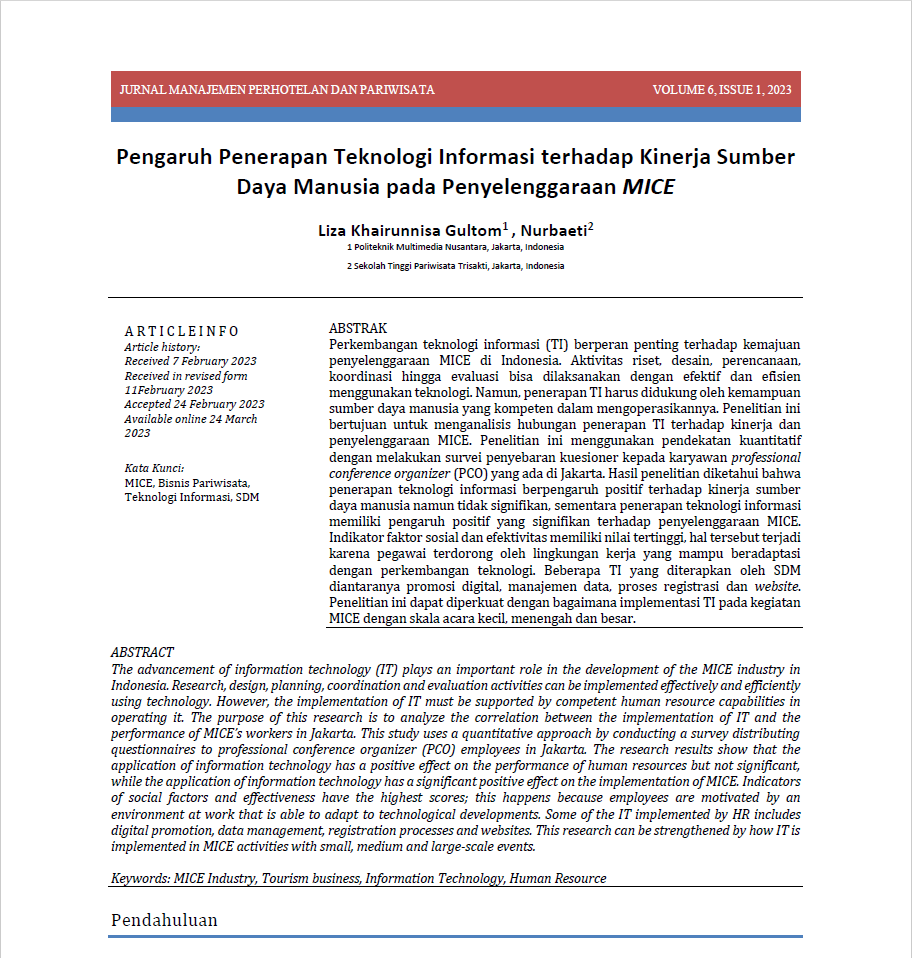 – Liza Khairunnisa Gultom –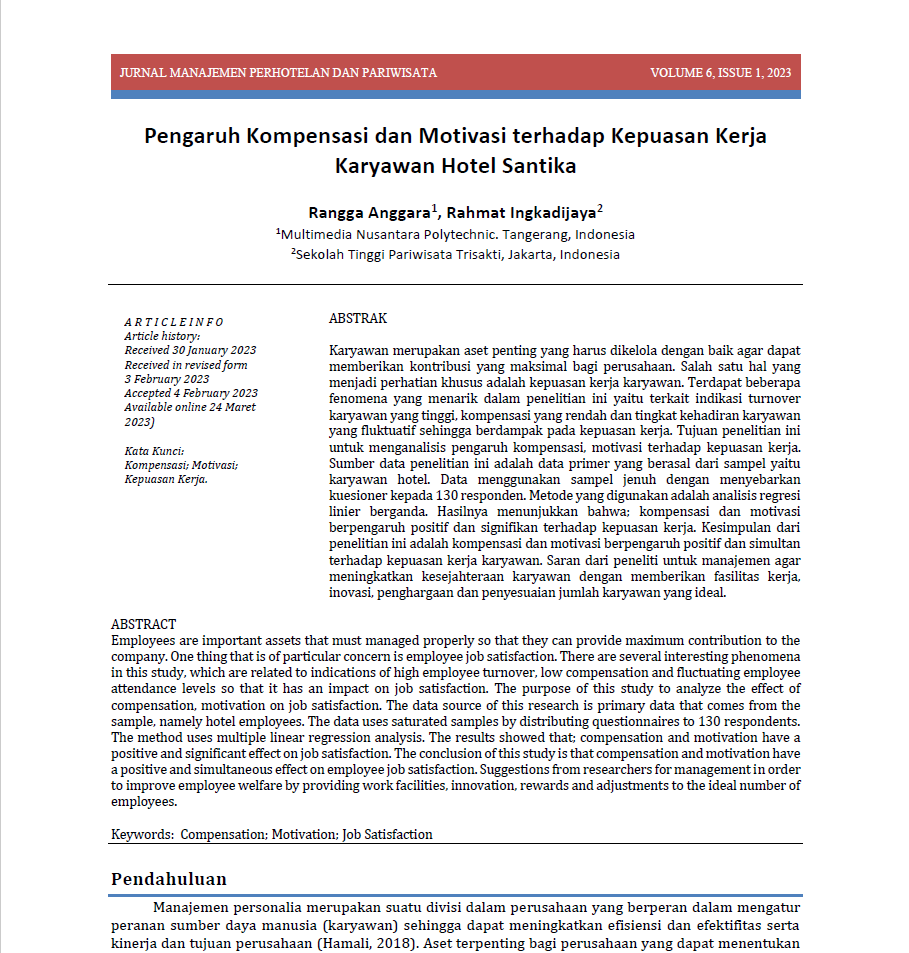 Pengaruh Kompensasi Dan Motivasi Terhadap Kepuasan Kerja Karyawan Hotel Santika
– Rangga Anggara S.ST.Par., M.Par –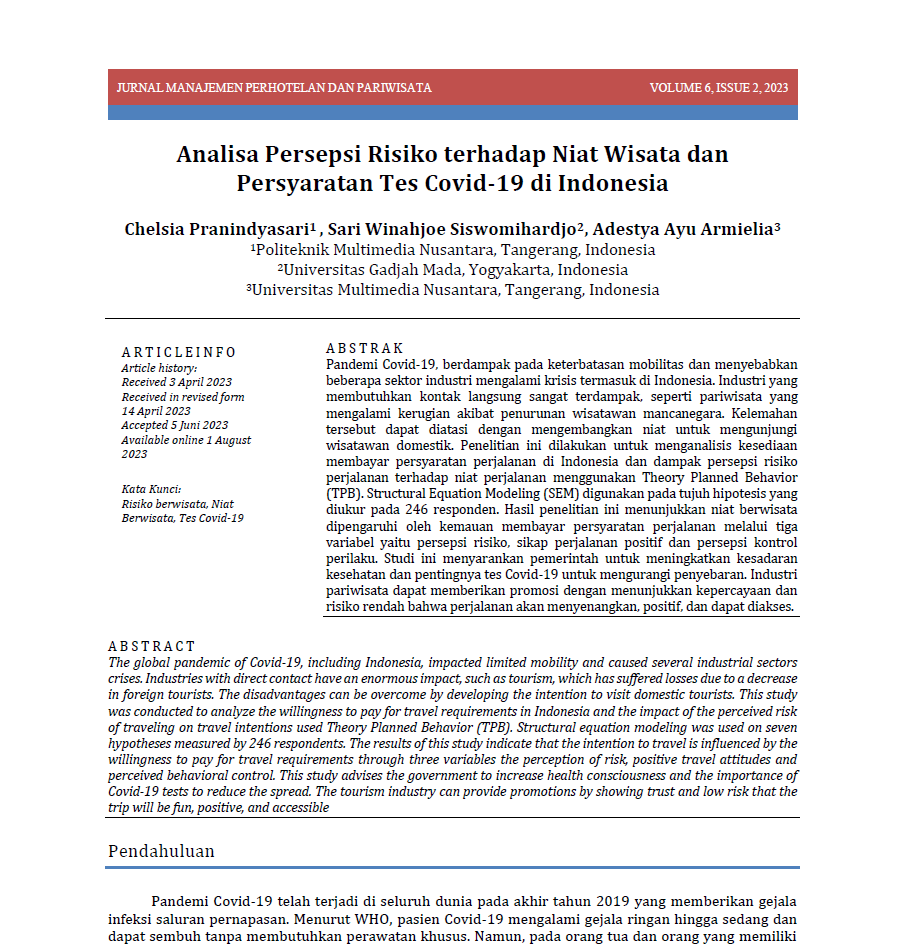 The impact of Covid-19 Pandemic on MICE Industry and the digitalization of Event. Study case: MTS Event Management
– Liza Khairunnisa Gultom –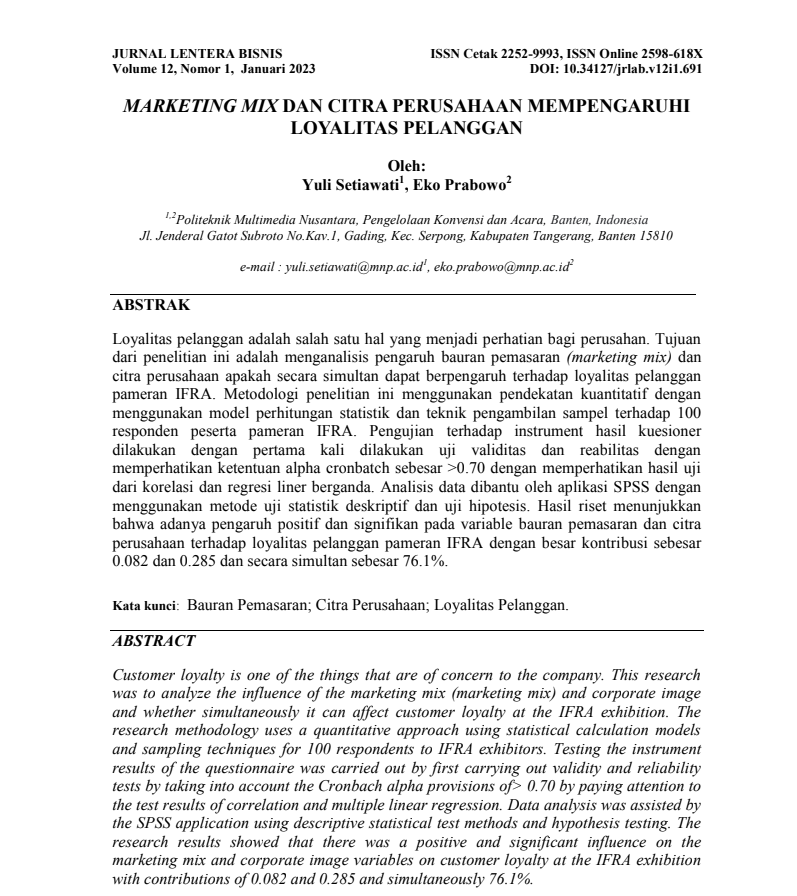 Marketing Mix dan Citra Perusahaan mempengaruhi Loyalitas Pelanggan
– Yuli Setiawati, S.ST,M.Par –
– Ir. Eko Prabowo, MBA –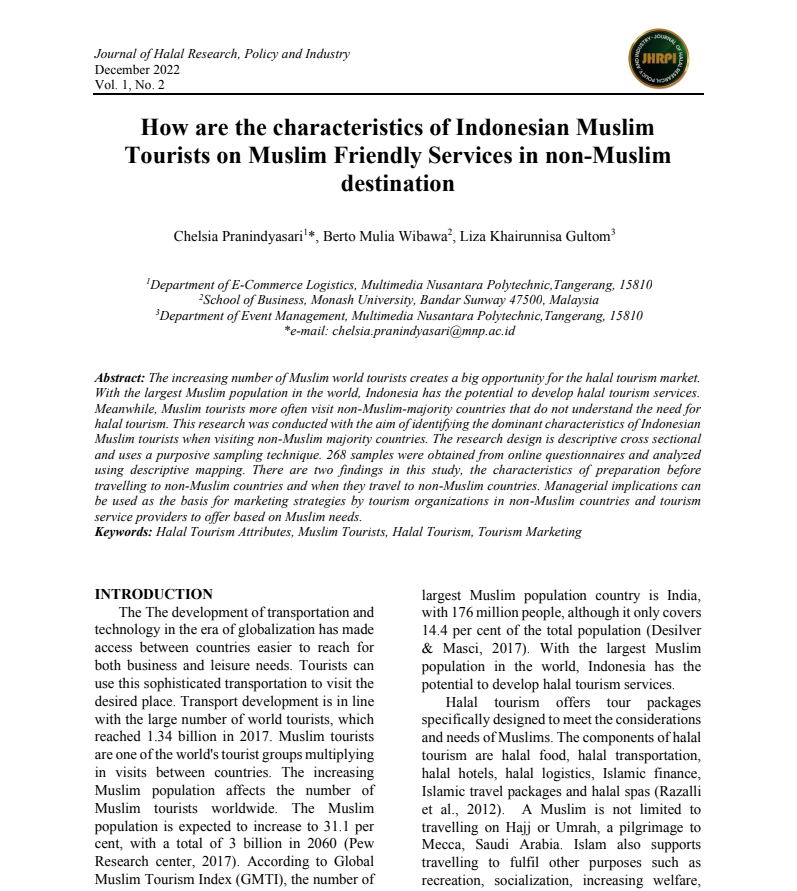 How are the characteristics of Indonesian Muslim Tourists on Muslim Friendly Services in non-Muslim destination
– Chelsia Pranindyasari S.M., M.B.A. –
– Berto Mulia Wibawa –
– Liza Khairunnisa Gultom –
Strategi pengembangan dilakukan untuk meningkatkan pengabdian masyarakat yang berkualitas dan tepat sasaran. Pengabdian masyarakat yang dilakukan menganalisis isu yang terjadi baik global maupun nasional. Untuk itu, pelaksanaan pengabdian masyarakat harus melalui penelitian terlebih dahulu. Fokus dari strategi yang dibuat adalah penyelesaian permasalahan yang dihadapi masyarakat dan/atau industri. Pada jangka panjang, Pengabdian Masyarakat dapat mengembangkan kerja sama dengan pemerintah untuk membangun lingkungan yang berkelanjutan. Peta serta formulasi strategi yang dilakukan berdasarkan sistem input, proses dan output dapat digambarkan sebagai berikut.